La Pitié Salpêtrière, Paris, France, Paris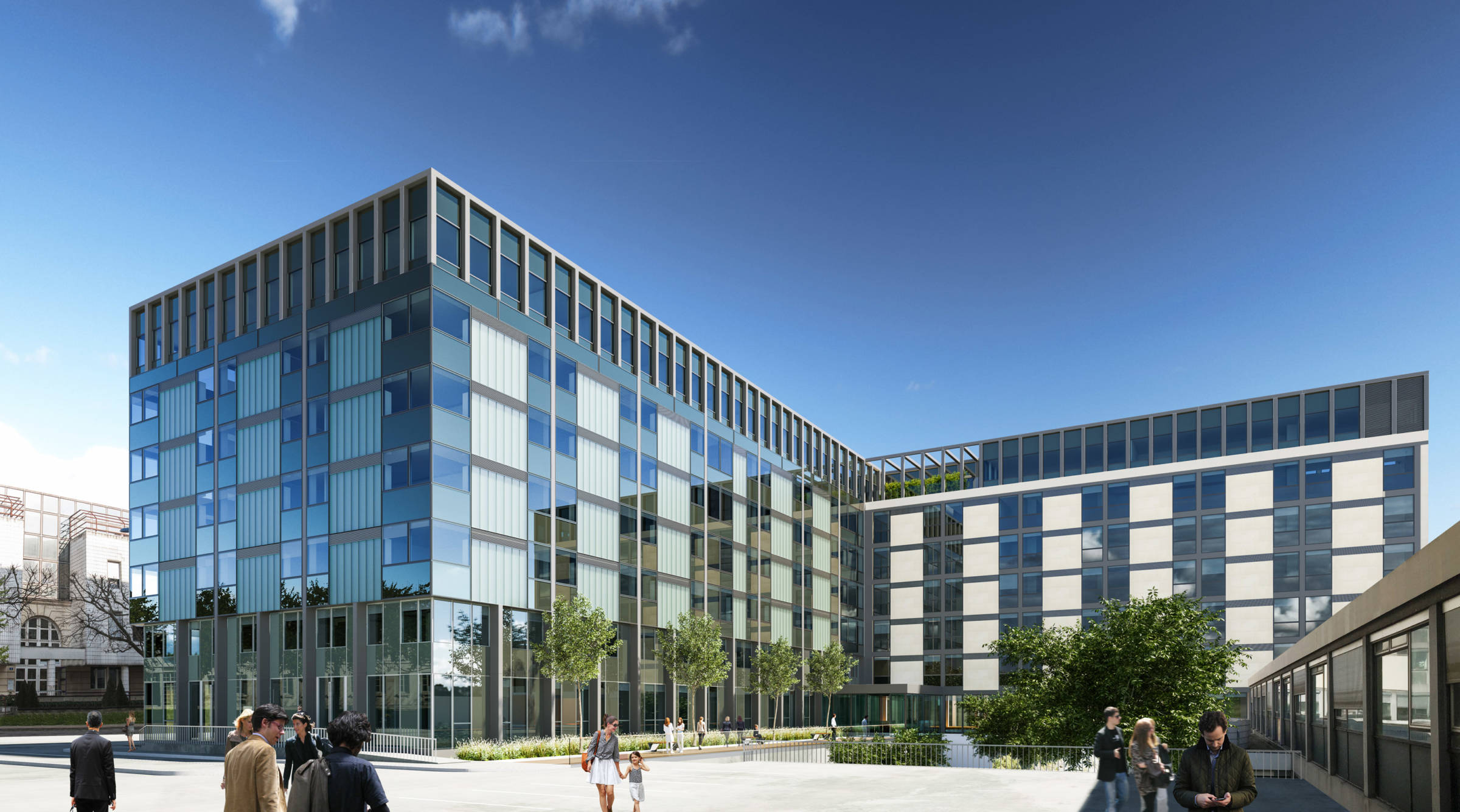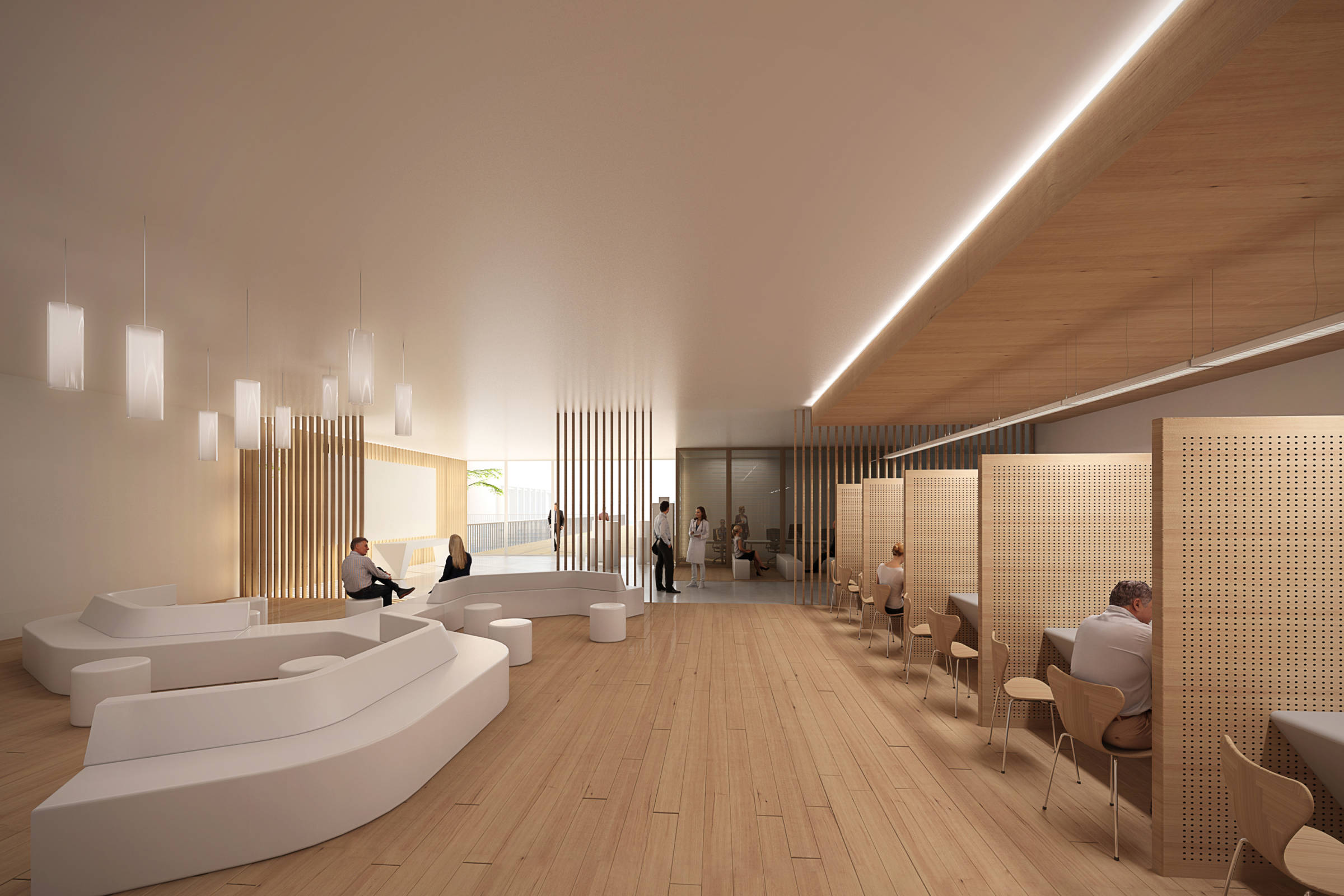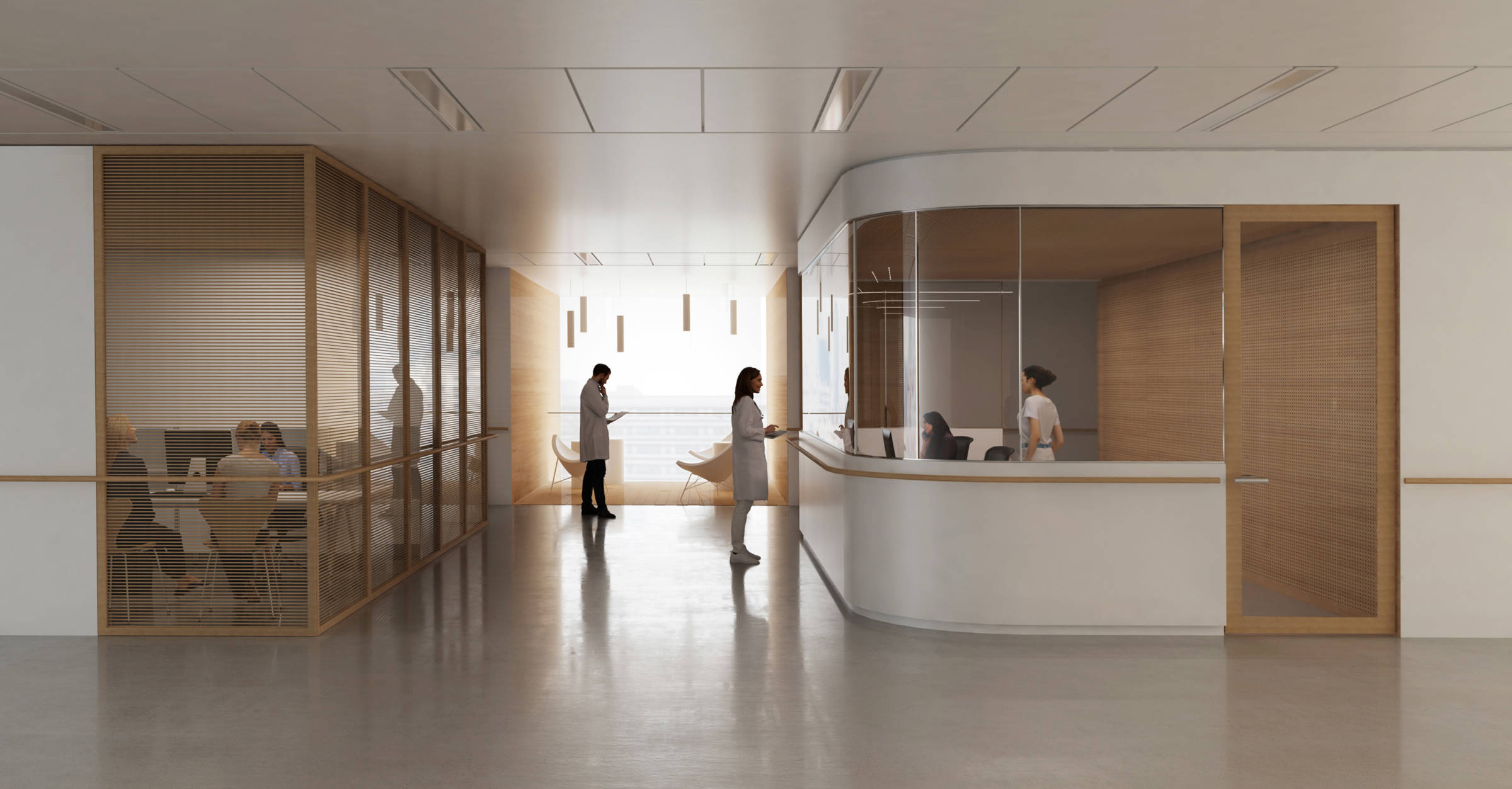 A contextual modernity
The rehabilitation and extension of the Castaigne Building, the neurology division of the Pitié-Salpêtrière Hospital in Paris, offers the opportunity to update its image, while introducing a new architectural coherence to this heterogeneous site. The new West building, widened on its South facade and its West
Gable, revisits the existing building codes, to give it an assumed modernity: the modular frame and the proportions are declined, the repetitiveness and the homogeneity shape its architectural identity. The colors and materials used are identical to those of the existing facade with the exception of the stone facings: the reinforced profiled glass facing preserves the rhythm and visual impact of the existing façade.
It is in its streamlined glass elements that modernity and innovation are concentrated and expressed: the facade becomes an "active envelope" with the implementation of the concept of "energy wall", an innovative façade with solar technology.
Team
Director
Project leader
Cornelia Negulescu, Colin Lefevre
Team
Catherine Bonnier, Marie Mevel, Kalina Petkova, Silvina Triemstra, Samuel Sœur, Reyes Gallego, Jovenil Dos Reis