TEMIS Sciences Research Hub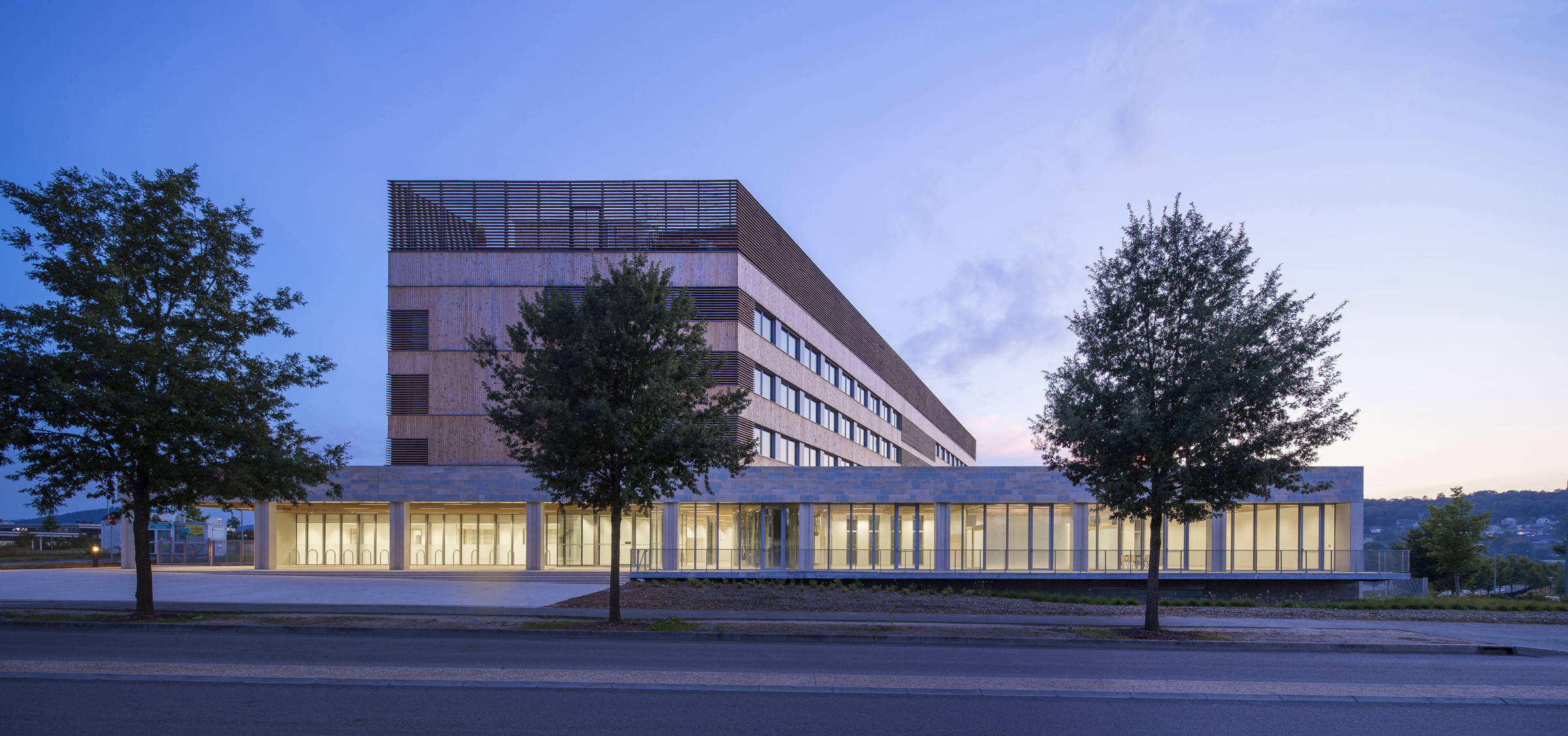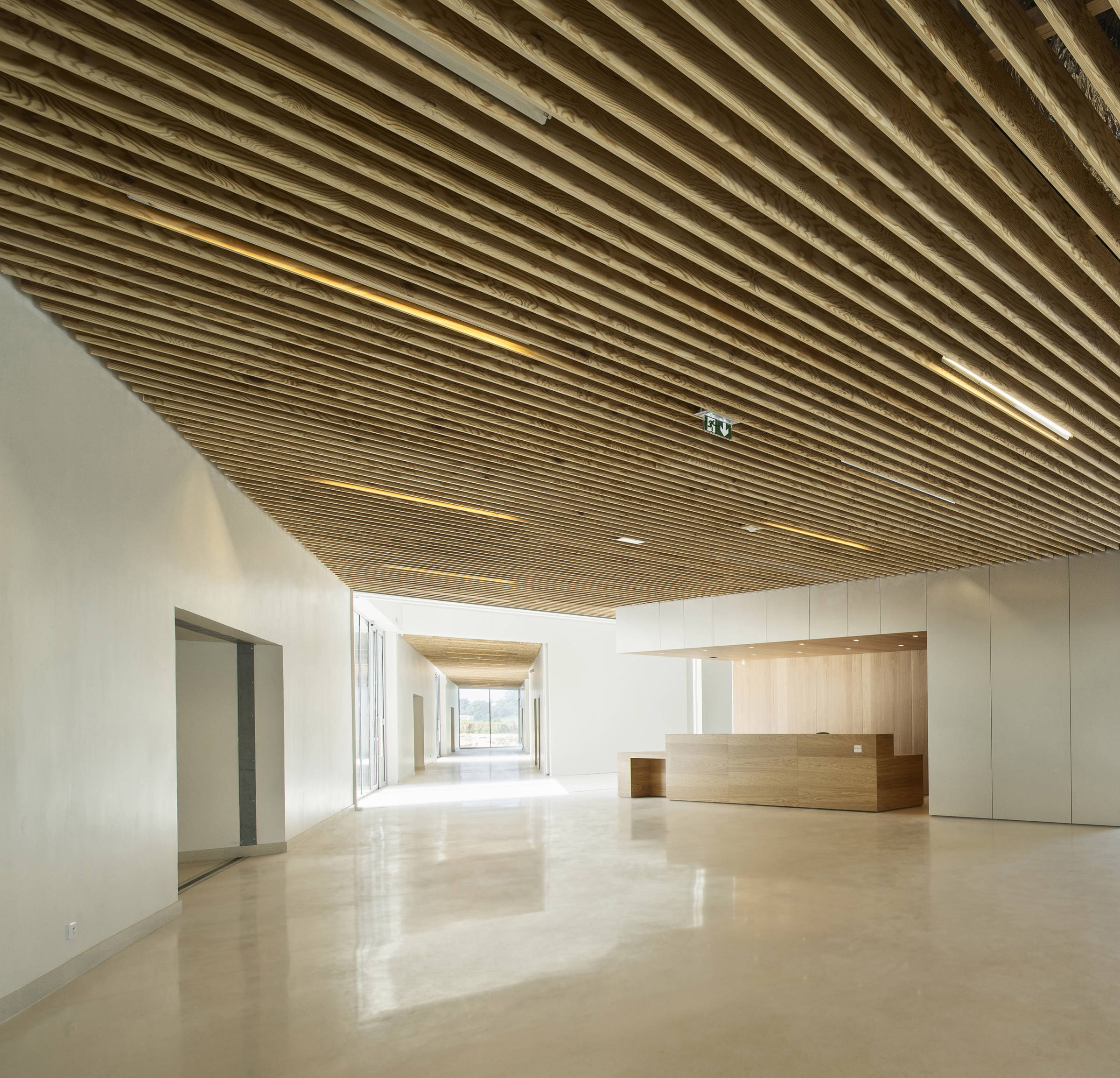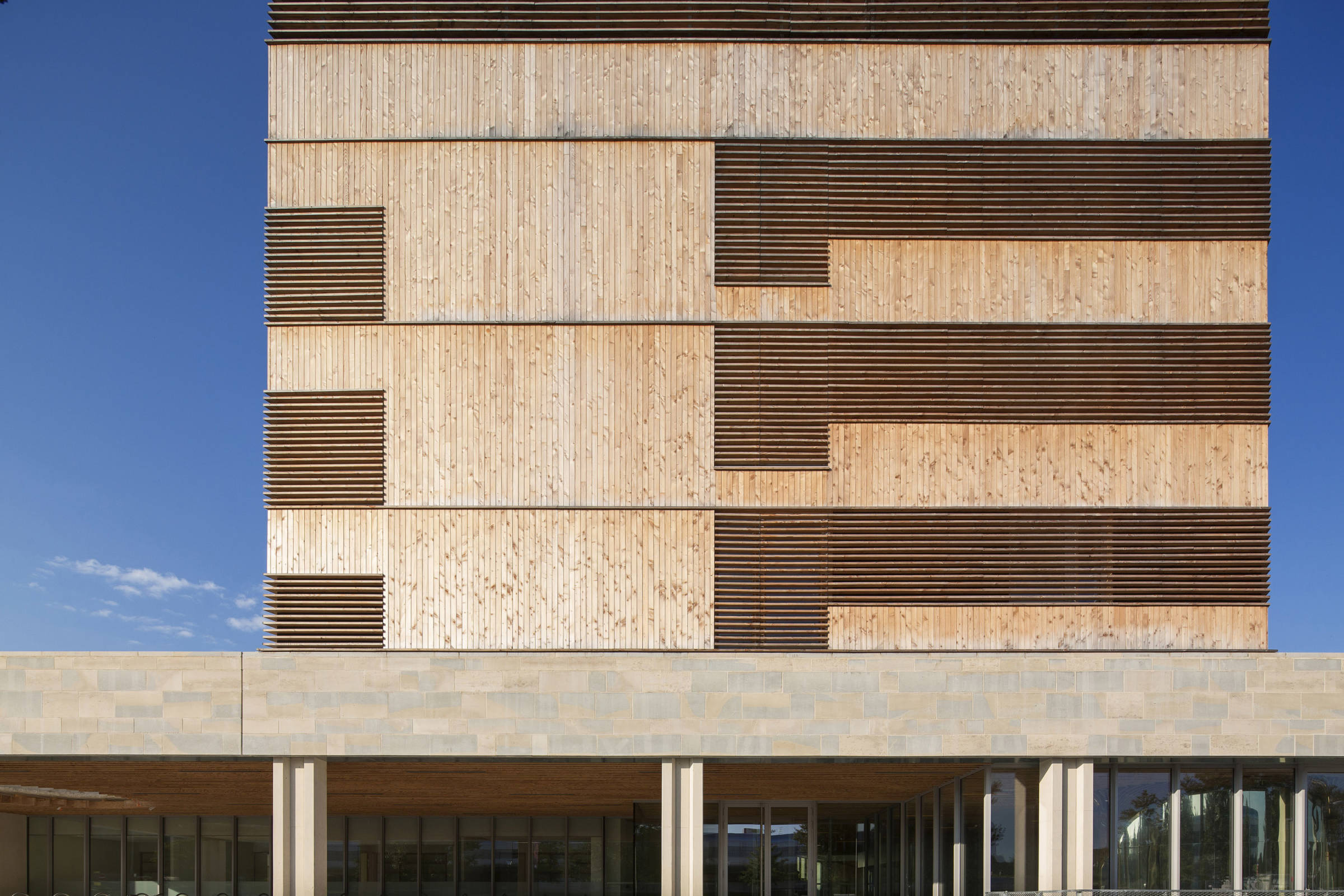 Supporting the urban area of the science park "TEMIS", becoming a landmark building with an efficient sustainable approach, TEMIS Sciences embodies the ambition of innovation driven by the science laboratories it hosts. Its unique architecture is showing off its internal composition and is claiming its "contextuality" with the dialogue it set up with the landscape, at multiple scales.Emblem of this site, the building is composed of two parts :
• The base of the building contains the reception, administration and laboratories. Perfect square, it consists of two levels, opening directly on the outside. Concrete structures, precast concrete facades with large windows, it is topped by a band of stone, yellow and blue, which echoes the remarkable stone of Besançon.
• The second volume, for the offices, opens on a terrace garden on top of the base. It is coated with Douglas Fir from local industries. Its color will be changing with time.
Inside, TEMIS Sciences deploys its generous open spaces, bright, sober and its refined atmospheres.
The office building has been awarded the low consumption (BBC), and is certified HQE, and is expecting its "positive energy" certification.
NF HQE ™ Bâtiments Tertiaires certification
Label HPE Phase réalisation
Team
Director
Project leader
Jean Cataix, Clément Georges

Team
Bruno Thirion, Davide Benato, Rosalia Damiani, Corinne Thibaut
Quantity surveying
Didier Deschamps