CMA CGM Academy and offices, Marseilles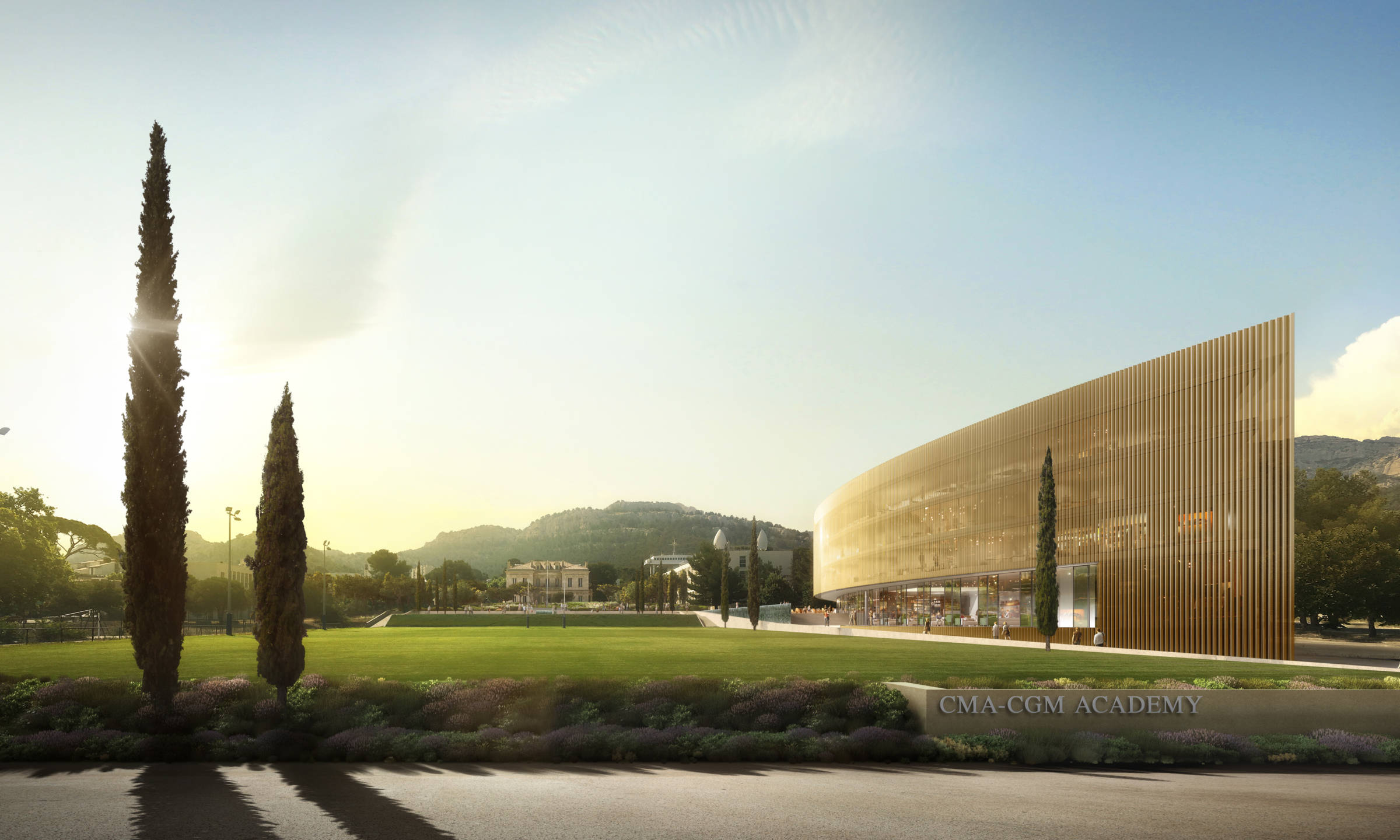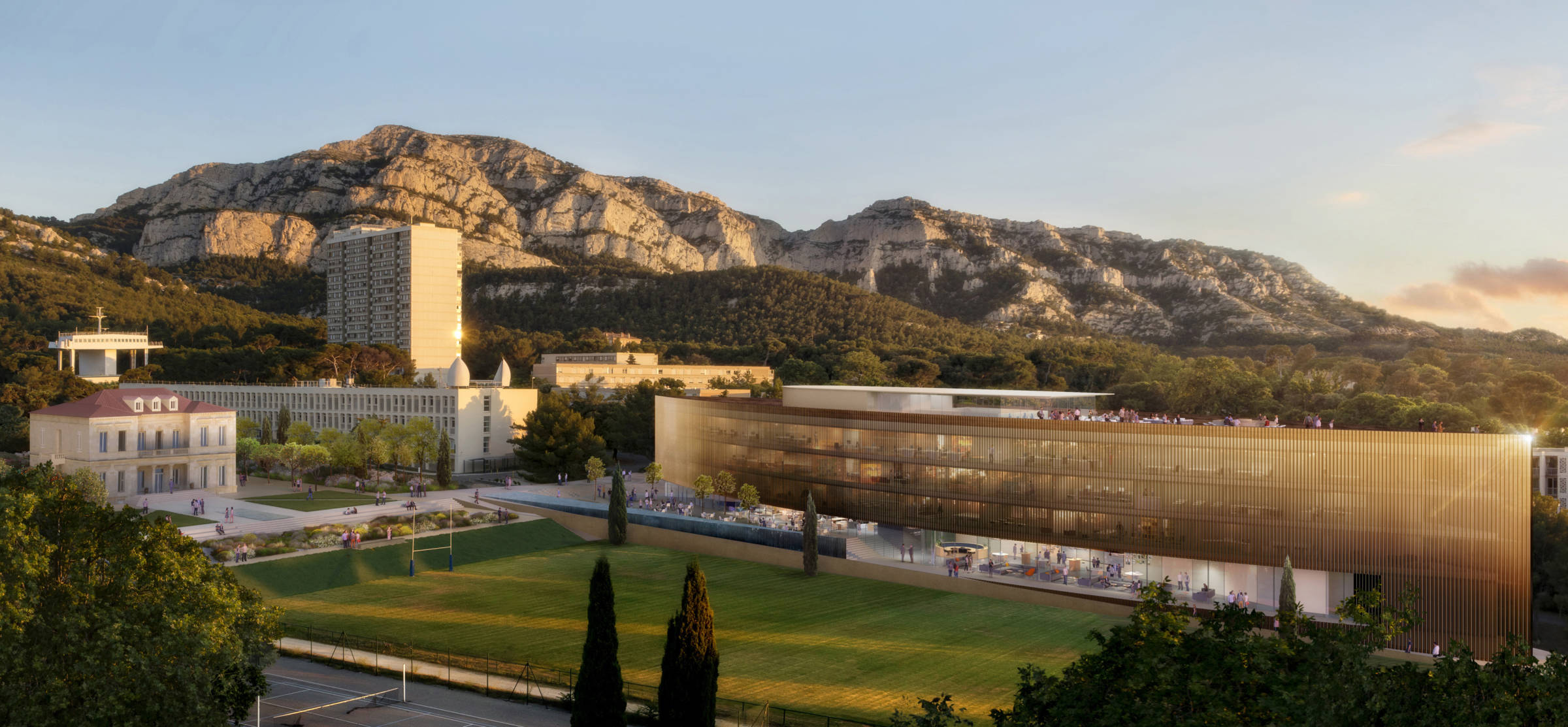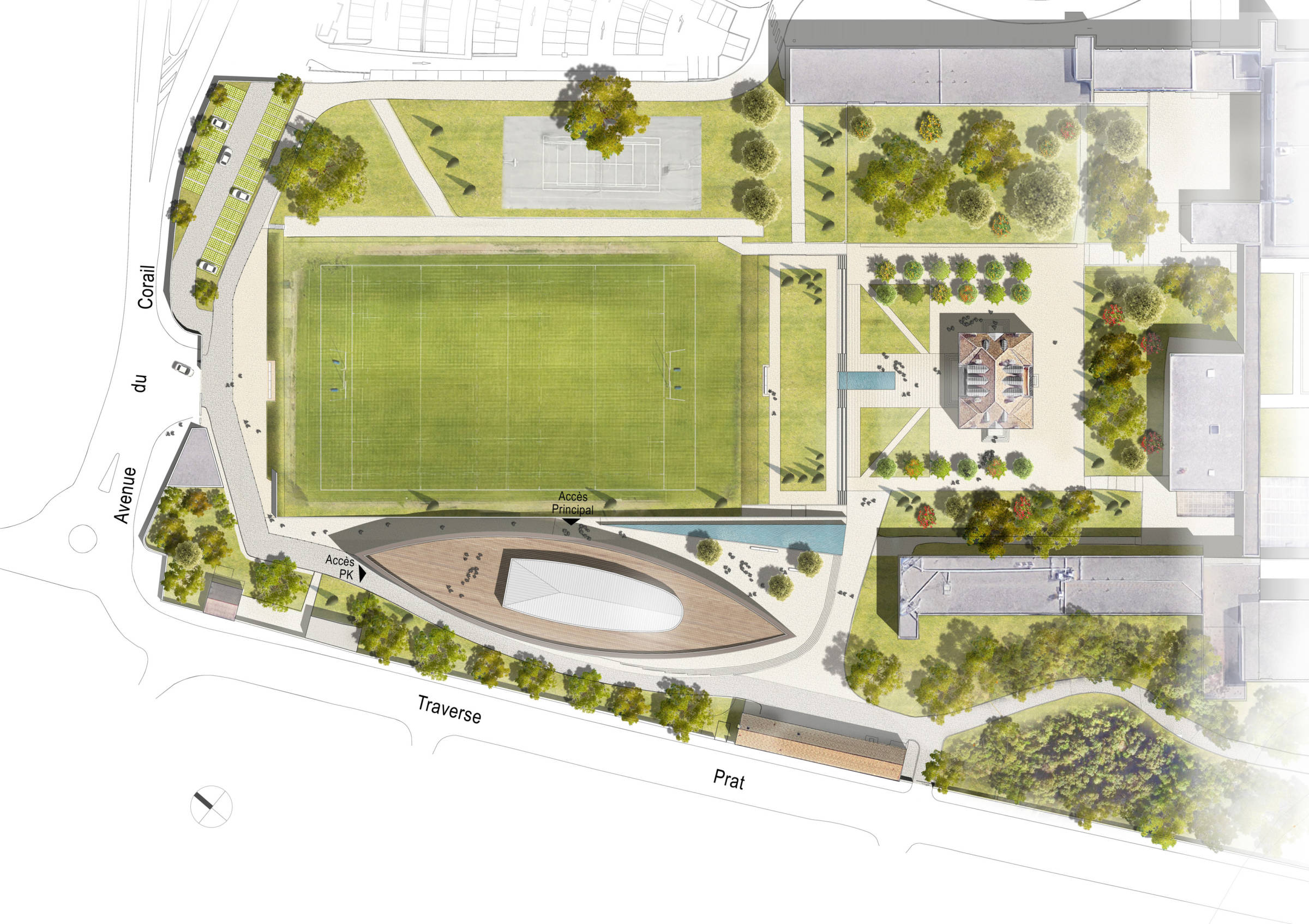 The pavilion of CMA CGM Academy takes place on the site of the ENSM of Marseilles, beside the former bastide
and its ecuries, restructured. His brilliance is as well strong as its insertion is delicate. His shape, pure, such a sculptured ship, turns at the same time to the former bastide and the entrance. His architecture, timeless, fits durably, and installs aptly the identity of the CMA CGM Group. The double skin plays with magic of its reflets and its transparency. In its landscaped site, the Academy is before any a place of life: its internal spaces spread around a central atrium, and are completed by generous outsides, panoramic rooftop terrace opening on the sea. In the ground floor, large spaces of conviviality are opened on the landscape around.
Team
Director
Project leader
Vivien Pillot