CHI de la Haute-Saône, Vesoul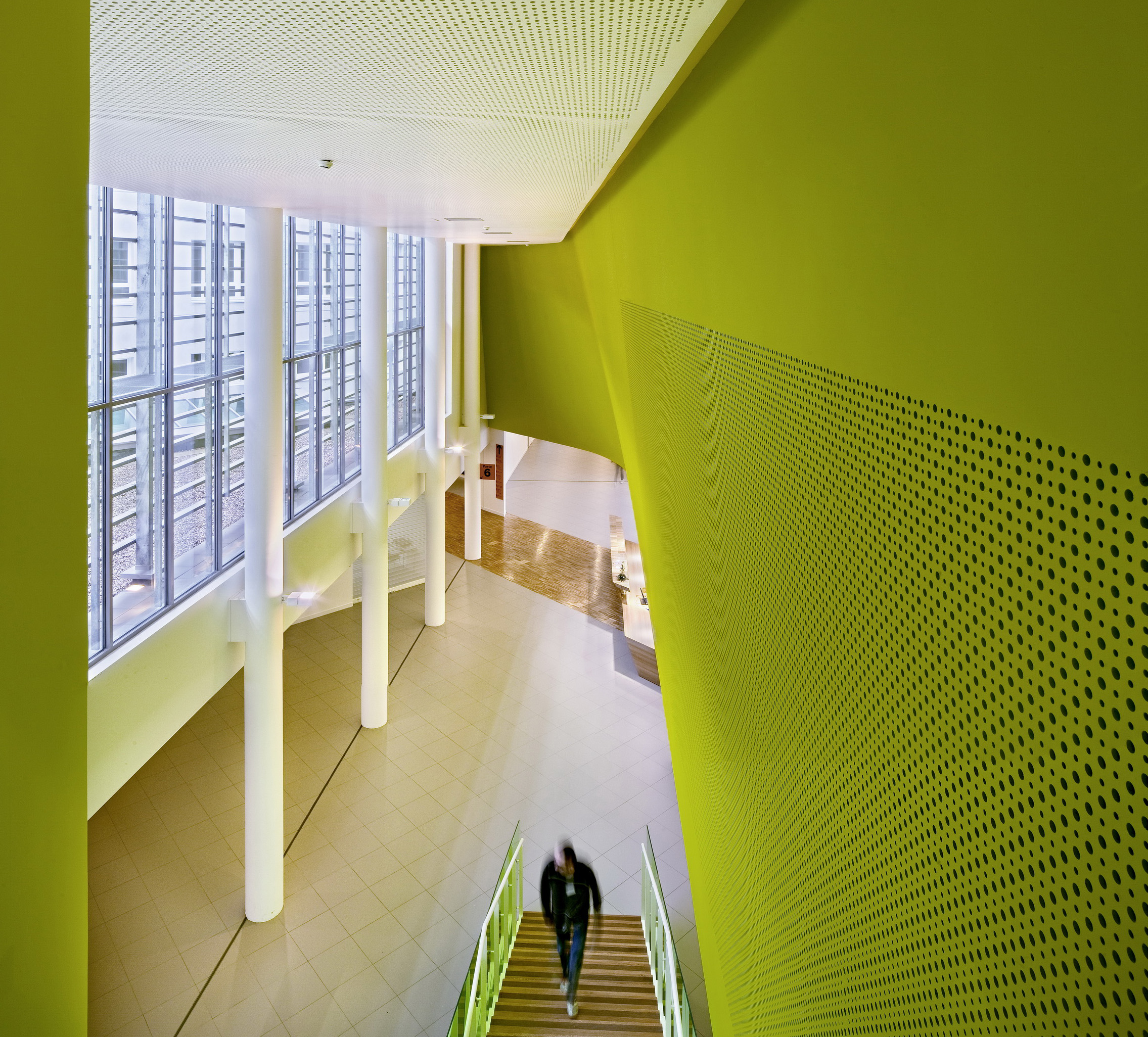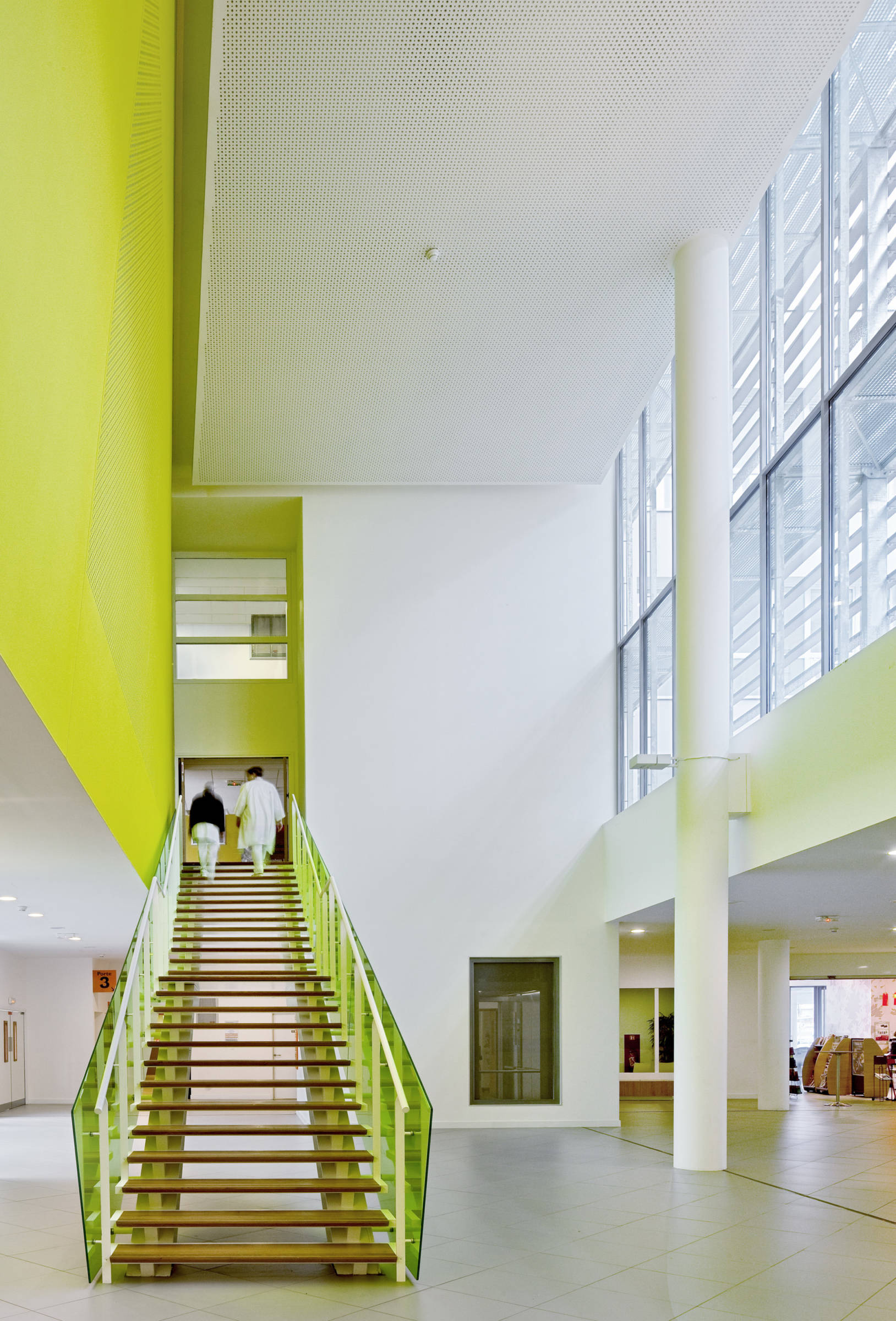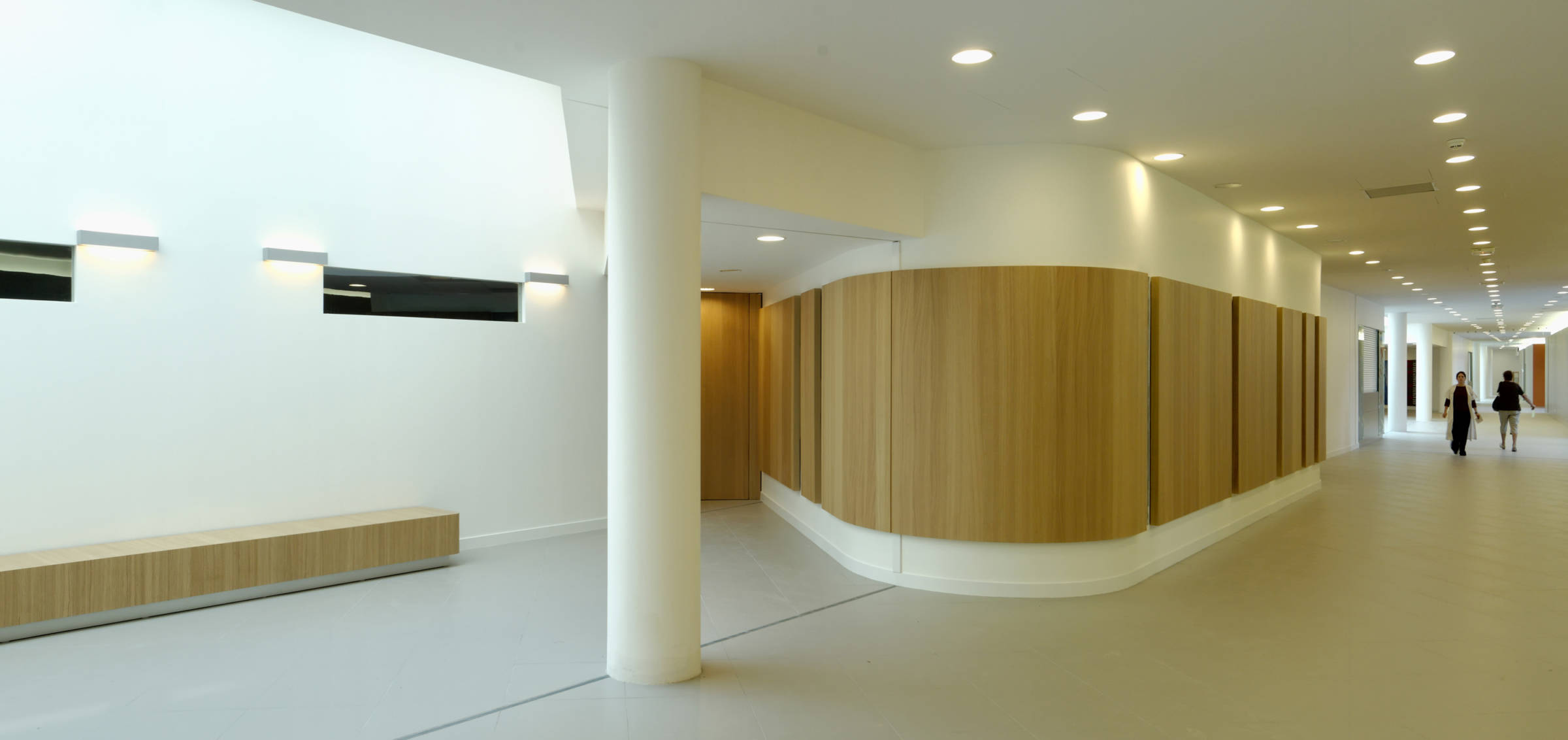 The Haute-Saône Intercommunal Hospital is located in the Haberges district in the heart of a 15-hectare wetland park
bordering the Lac de Vaivre bird sanctuary. This new facility features three different styles : a serenely domestic side facing the town, an industrial façade on the red concrete, metal-panelled theatre and clinical support block and logistics platform, and the protective curved zinc wall of the office and treatment block, which faces the ring road and blocks out noise pollution. In addition to the quality of its sculpted façades, the new facility provides a space which is easy for visitors to understand as soon as they arrive. A clear structure, a series of transparent surfaces, visible vertical and horizontal pipes, an unprecedented focus on signage : all these elements combine to create a simple, optimised living and work space.
Team
Director
Project leader
Laure Perdigon, Damien Gaudin
Team
Annick Isnard, Géraldine Eynard, Vincent Platel, Michèle Brossier-Roumégoux, Mathilde Bedu, Ketty Maitre, Jan Munzinger, Alice Flavigny, Antoine Buisseret, Serge Gascon, David Perrin, Caroline Faivre, Maeve Naessens, Hervé Ribier, Jean-Vincent Ducrocq, Natacha Levasseur, Andrew Mc Carty
Chantier : Philippe Biot, Alexandre Vincent-Beaume, Romain Obry
Design : Anne-Marie Steinhaus, David Naudon, Rosalia Damiani, Sandrine Rey
Quantity surveying
Pierre Schiebling, Alain Mollaret, Jacques Richaud, Roland Peeters