Cable transport between Grenoble, Fontaine and Saint-Martin-le-Vinoux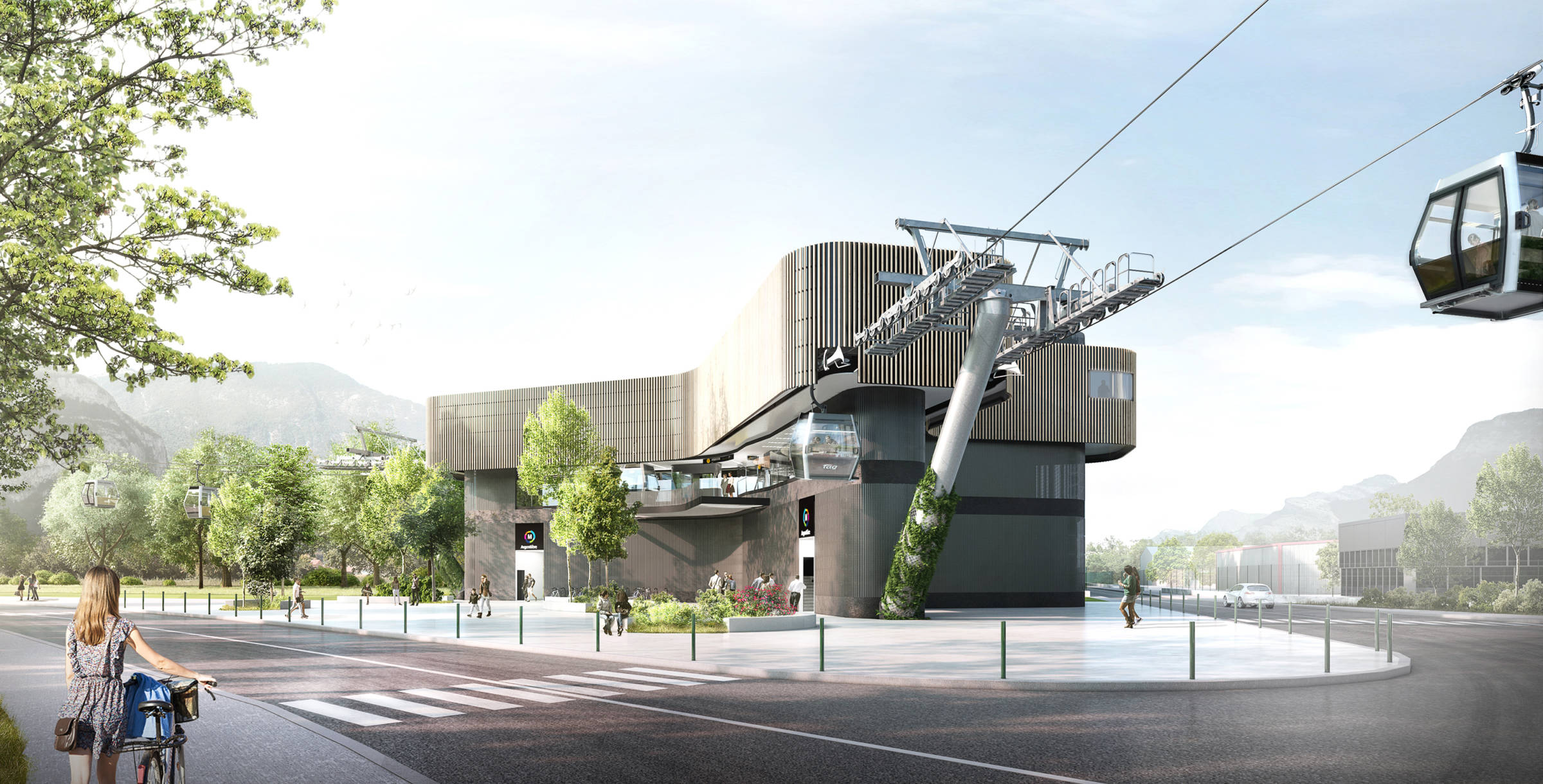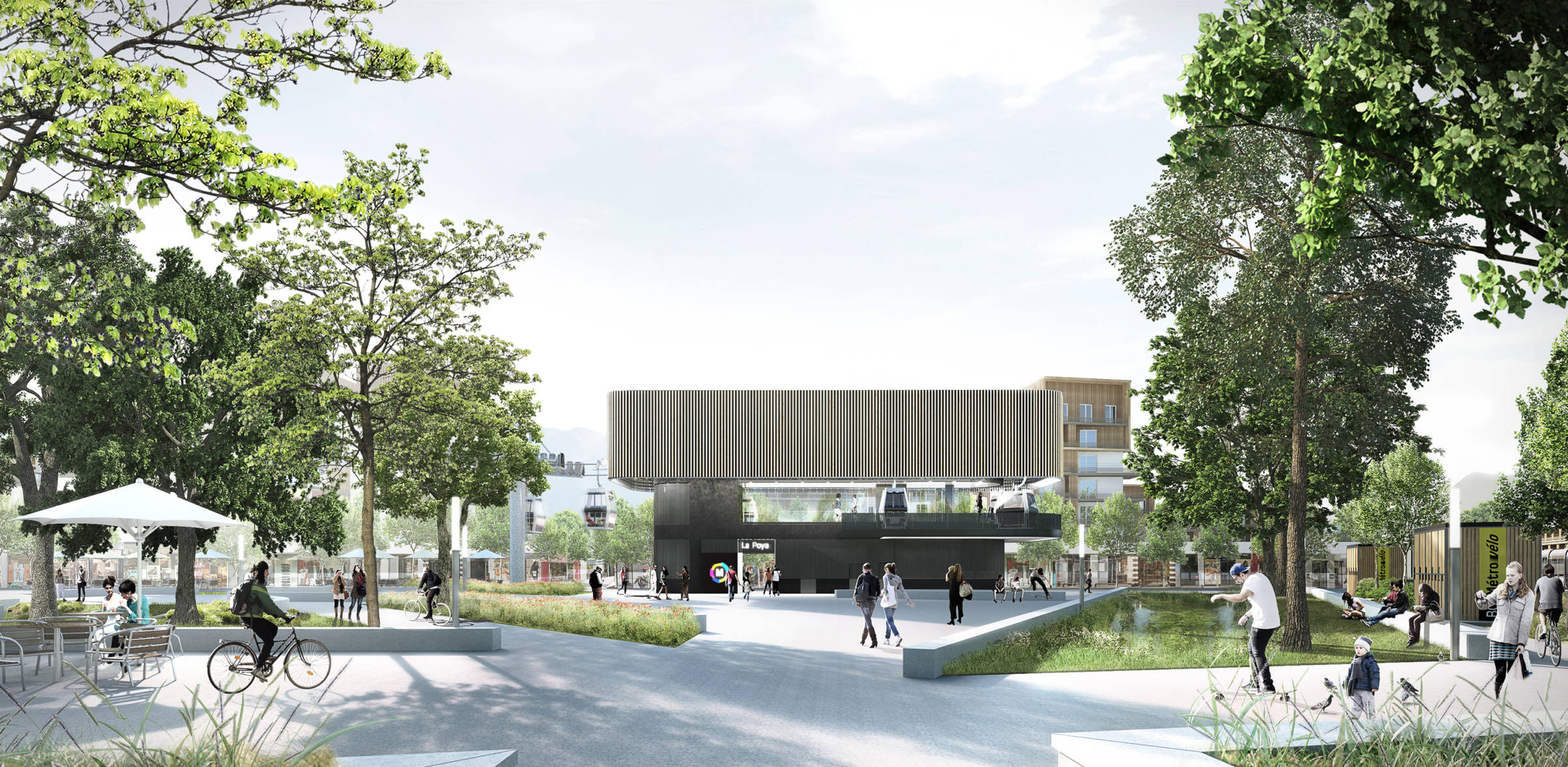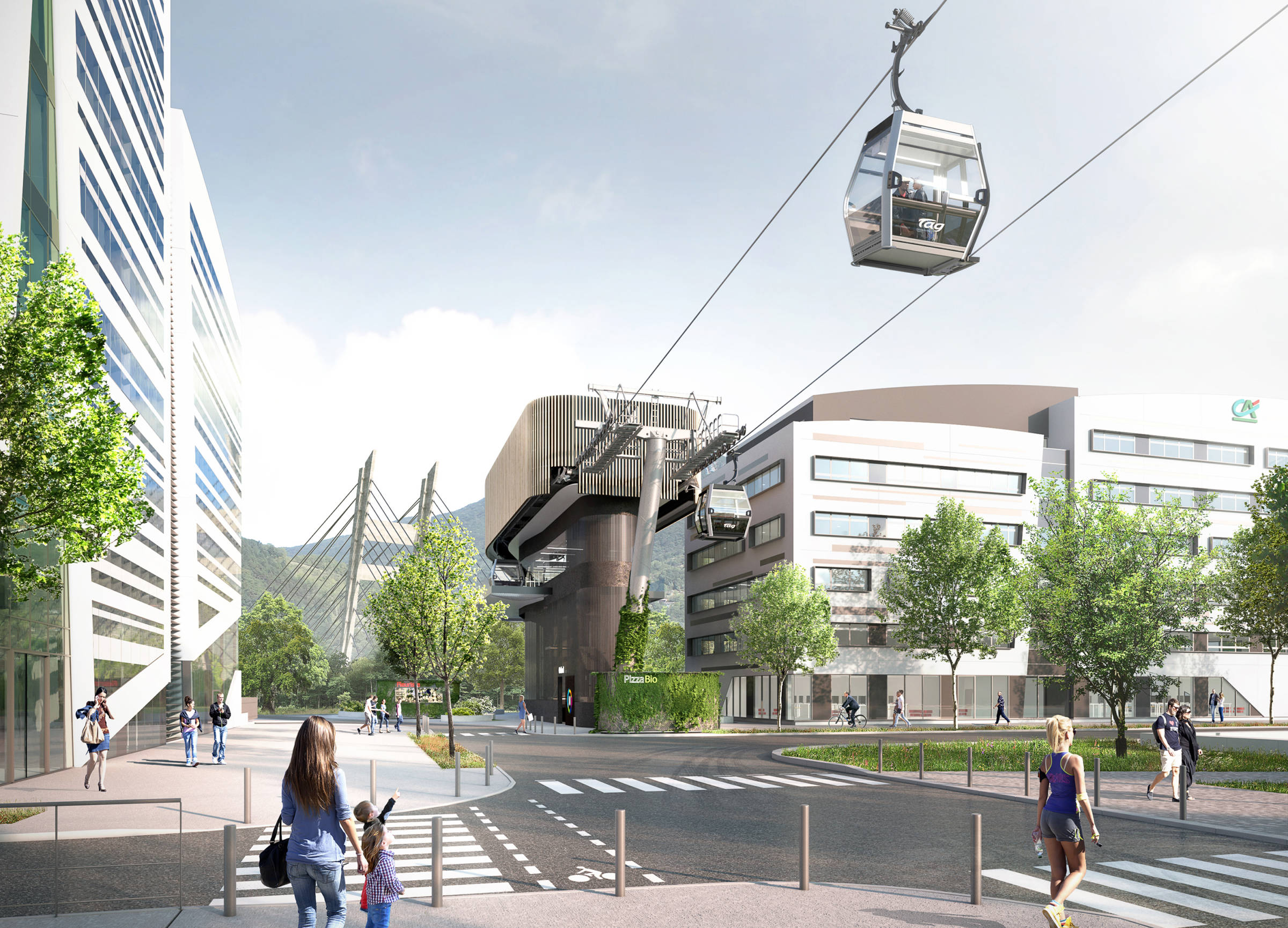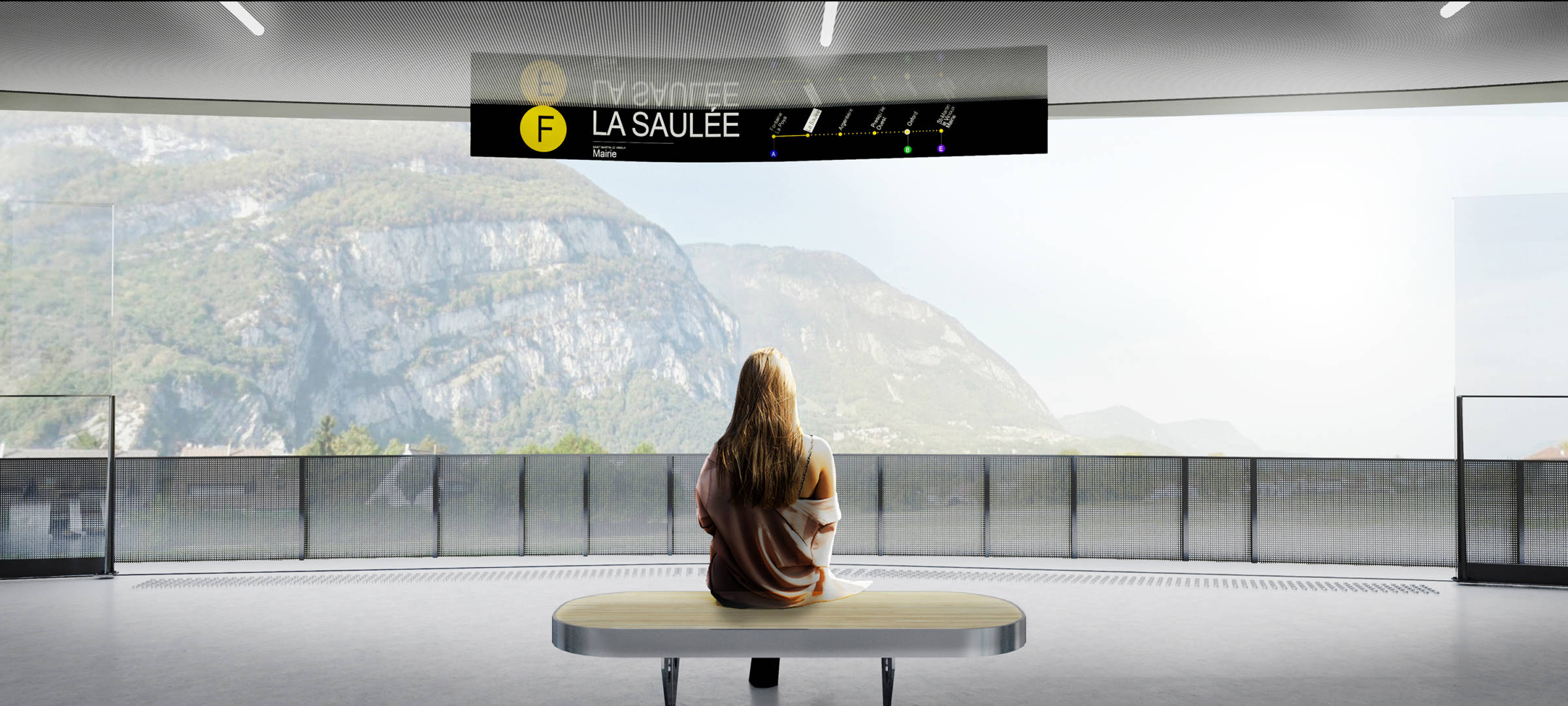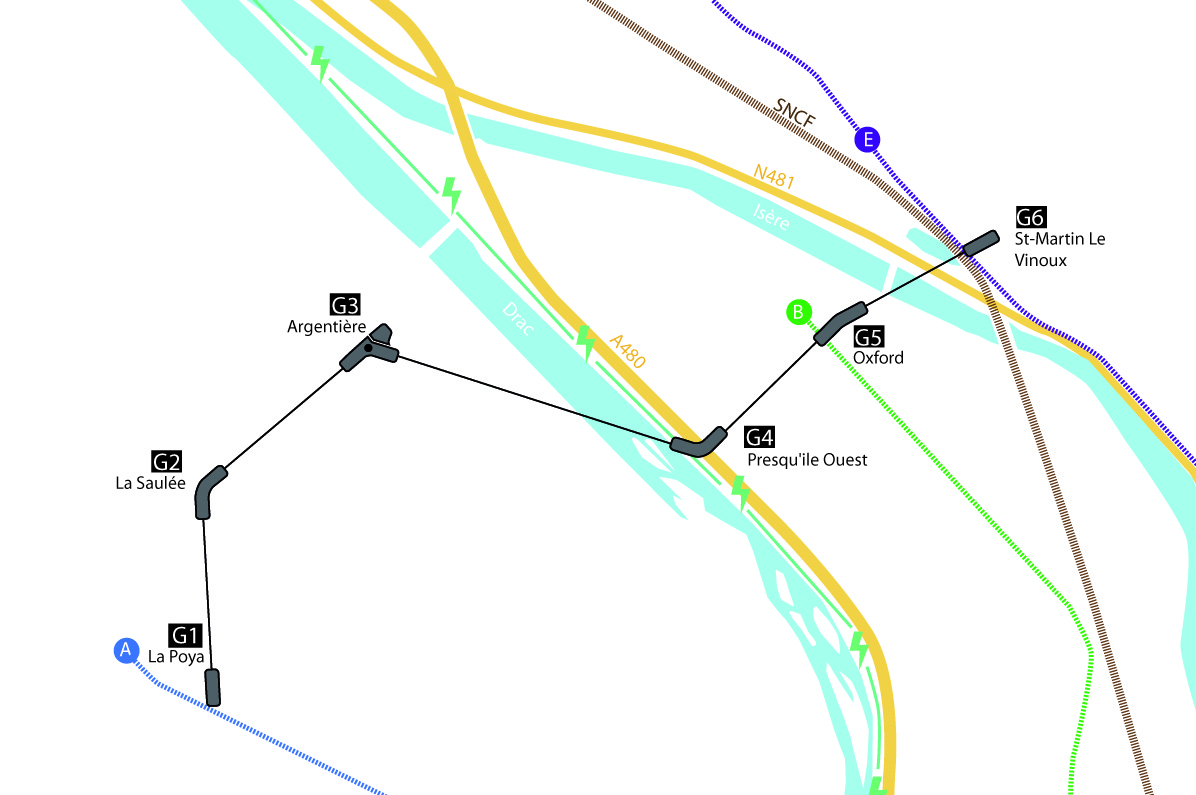 The SMMAG (Syndicat Mixte des Mobilités de l 'Aire Grenobloise) has chosen the Poma group and the Groupe-6 project for the Metrocable between Fontaine and Saint-Martin-le-Vinoux. By 2024, this cable transport will serve 6 stations, including 4 welcoming passengers and 2 techniques, and will connect the Presqu 'île scientifique de Grenoble.
Developing a common identity across the entire line, the stations form urban totem poles with unitary design, and form balconies over the city with a 360° view of the urban and distant landscape. Compact, their distribution by central deck  limit the impact on the ground to be implanted in constrained lands and to promote the development of public space.
As in a protective cocoon, the platform space forms a horizontal incision just below the technical cap which becomes roof. Its green roof embellishes the aerial views from the buildings. Glass, metal, wood and vegetable are used and combined wisely, bringing a variety of material without ever unbalancing the overall consistency of the design.
Team
Director
Project leader
Simon Leibe
Team
Hélène Bottarel
Vincent Platel
Sandrine Pieck

Landscape
Corinne Thibaut
Perrine Alexandre
Quantity surveying
Didier Deschamps
Céline Castedo