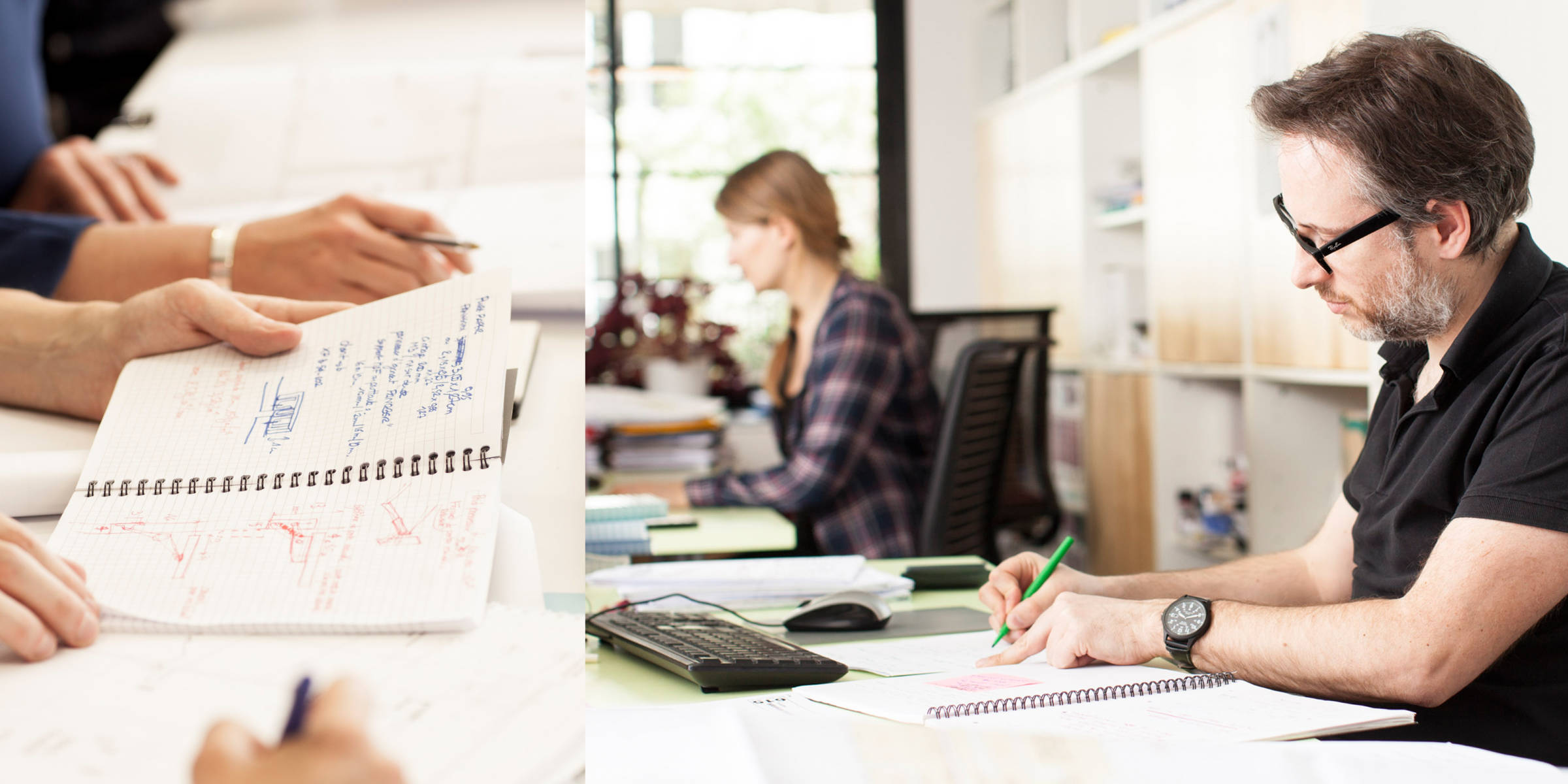 Groupe-6 is based in Grenoble and Paris.
Our recruitment needs vary continuously, and we are always on the lookout for new talent.
Ad : Project Managers M/W – Paris
In order to strengthen our teams in Paris, we are looking for Project Managers with experience in Hospitals or Offices and Mixed-use projects. In collaboration with the Director, you will supervise the design team of a large project. You have at least 5 years of experience as a Project Manager. Work experience within a large agency is appreciated. Good general culture and diversity of interests. The practice of Autocad and Revit is a plus.
Please send your application to: recrutement@groupe-6.com
Ad : Deputy.e Administrative follow-up of contracts – Grenoble

In order to strengthen our Management department and assist the General Secretary, we are looking for a Deputy Administrative Control of Contracts. The management department also includes a lawyer, a billing assistant and a legal assistant following disasters and legal proceedings.
You will have a structuring role within the management department in a role of deputy secretary general. As such, your main tasks will be:
– Support to the project teams for the establishment of the administrative part of the bidding documents and for the establishment and monitoring of project management contracts:
– Collect the necessary administrative documents for these documents,
– Check compliance with customer expectations,- Check and contribute to the application of internal administrative procedures,
– Finalize the production of these documents.
– Administrative follow-up of contracts at all stages and implementation of tools allowing the review of their progress, deadlines, and difficulties encountered
– Establishment of subcontracting orders
– Contribution to the computer storage of the documents needed to service and optimize this process
– Assists the General Secretary in the establishment of fee tables, in the follow-up of analysis and cost control tools, in the management of activity dashboards.
With a minimum of 2 years of training in administrative assistantship and / or management, you have at least 10 years of experience in a project management company (architectural firm or building technical office). You know the rules of public procurement and your knowledge of judicial procedures would be a plus. Organization, rigor, team spirit and initiative are essential qualities to apprehend this position.
Please send your application to: recrutement@groupe-6.com
Unsolicited applications
For large public and private projects, our offices in Grenoble and Paris regularly seek:
Architecture graduates with at least 3 years' professional experience.
Good general knowledge and wide range of interests.
Proficient with drawing software (Autocad – Revit).
Languages: German – English – French
Please send your application in electronic format (PDF or Word – no larger than 5 MB). We will give it our fullest attention.
Internship
Please send us your application using the application form below.
Your cover letter should specify the purpose, date, duration and location of the internship. An internship agreement is required.
Application Form