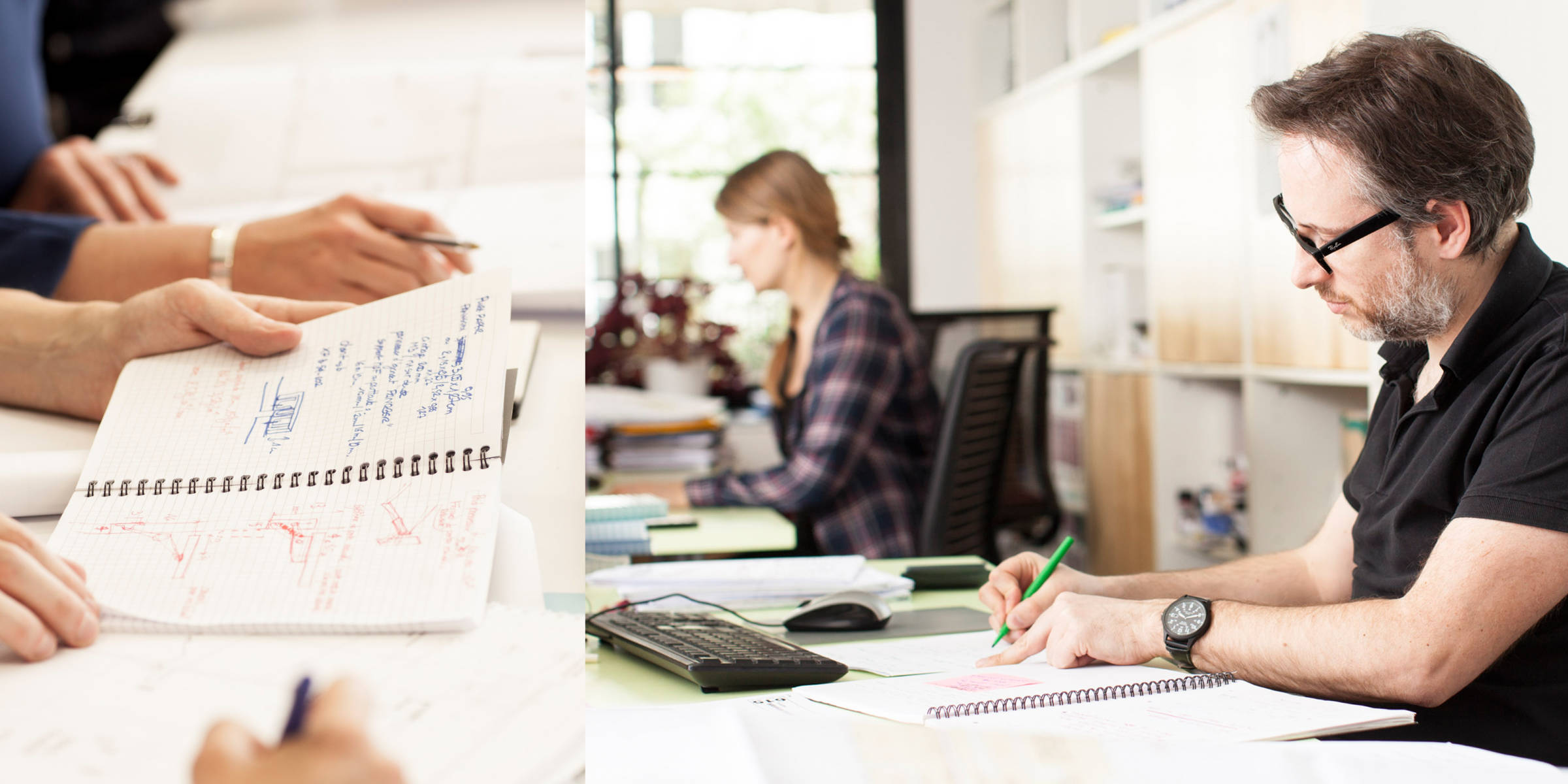 Groupe-6 is based in Grenoble and Paris.
Our recruitment needs vary continuously, and we are always on the lookout for new talent.
Ad:
Contracts Manager – Grenoble
In order to reinforce our Management department, we are looking for a Contracts Manager.
The Contracts Manager takes charge of the analysis, the drafting and the follow-up of a part of the contracts of the architectural projects. He / she advises and accompanies Project Directors in the monitoring, negotiation and application of contractual clauses throughout the life of the project (competition, studies, works …).
Your missions: 1 / Drafting of contracts in relation to Project Directors and the Secretary General- In the framework of the project management contracts, analysis of the contractual and administrative elements and constitution of the tender dossier- Drafting of the project management contracts and their amendments (Contracts "MOP" law, Conception Realization, PPP, private contracts) in relation with the Project Directors and the Secretary General who provide the technical and financial elements.- Establishment and negotiation of grouping agreements 2 / Administrative and financial follow-up of contracts- Follow-up of contracts linked to owners and partners- Writing of orders and special acts of subcontracting- Legal assistance and support to Project Directors- Customer retention in the event of late payment- Establishment of pre-litigation files- Opening of files with our legal protection or establishment of memories in complaint 3 / Management and monitoring of professional insurance- Verification of the insurance coverage of the operations in relation to our partners and our insurer- Negotiation with the client of solutions to limit the risks- Negotiation of the conditions of our international insurance You have a thorough knowledge of the construction industry and its stakeholders, whether from a legal background (contract law, insurance law) or a proven professional practice in these fields. You have a thorough knowledge of the practices and regulations of public and private procurement. You are recognized for your rigor as well as for your editorial, analysis and synthesis skills. Written and oral English is a plus. The position is to be filled at the agency of Grenoble.
Please send your CV and cover letter to: recrutement@groupe-6.com
Unsolicited applications
For large public and private projects, our offices in Grenoble and Paris regularly seek:
Architecture graduates with at least 3 years' professional experience.
Good general knowledge and wide range of interests.
Proficient with drawing software (Autocad – Revit).
Languages: German – English – French
Please send your application in electronic format (PDF or Word – no larger than 5 MB). We will give it our fullest attention.
Internship
Please send us your application using the application form below.
Your cover letter should specify the purpose, date, duration and location of the internship. An internship agreement is required.
Application Form